June 15, 2017
Our City Our Schools Campaign to Packs SRC Meeting and Demand SRC Vote to Abolish by Fall 2017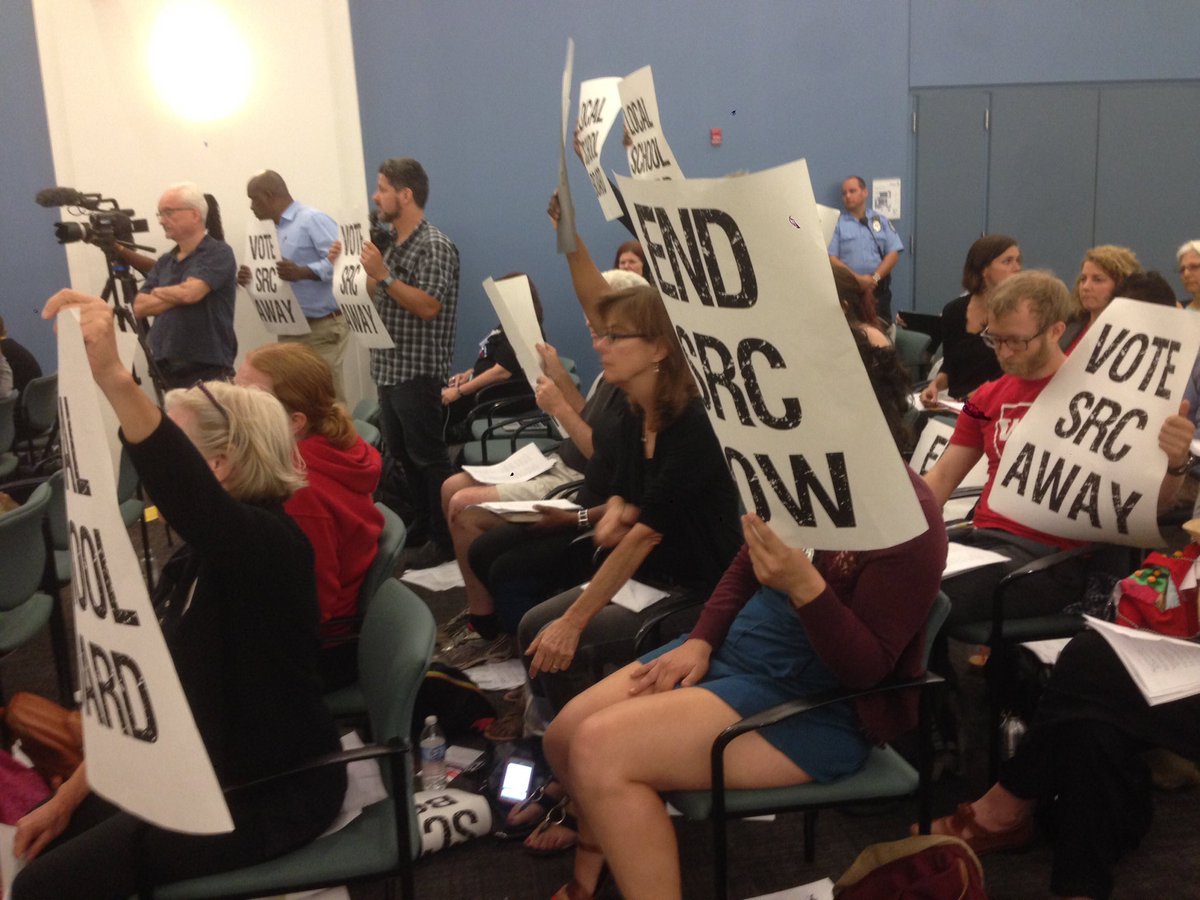 On Thursday, June 15th, the Our City Our Schools campaign packed the second to last School Reform Commission meeting of the year. Dozens of parents, teachers, students and community members testified to demand that SRC Commissioners vote by the Fall of 2017 to abolish the School Reform Commission — including a spirited song that demanded 'we want our school board back'. The Our City Our Schools campaign also unveiled a timeline to abolish the SRC to urge SRC Commissioners to sign on to which highlights the need for the abolition vote to occur by the Fall of 2017 to avoid the risk of the 2018 Gubernatorial race.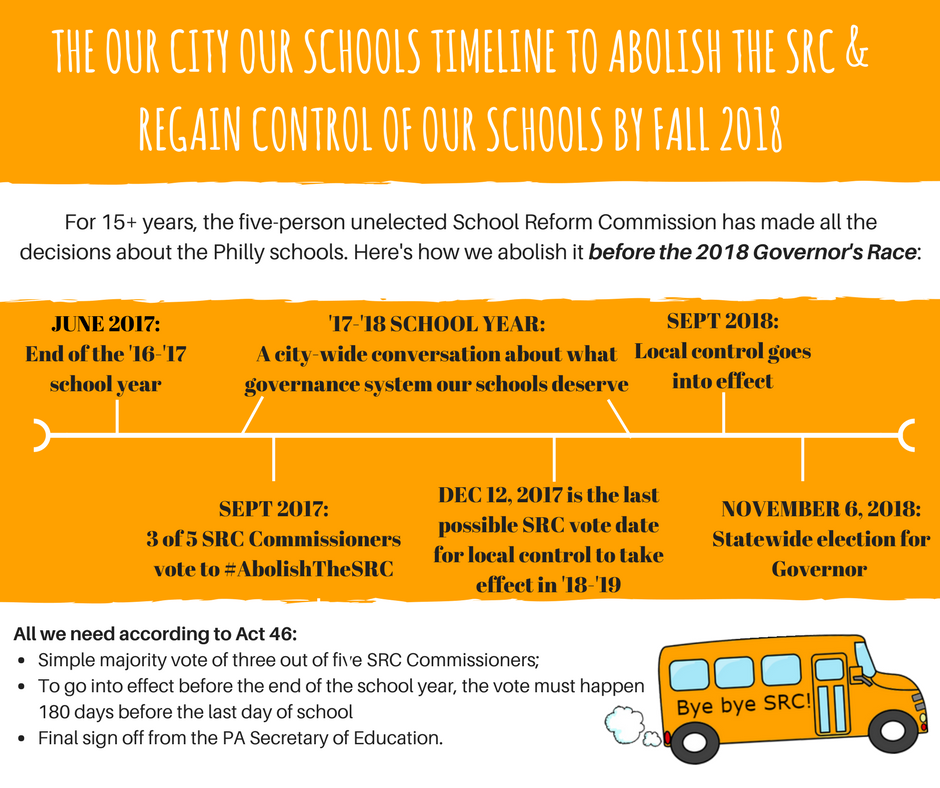 Last week, over sixty people came together for a forum to hear from SRC Commissioners on their timeline for abolishing the SRC. All five SRC Commissioners had been previously invited, and Chairwoman Joyce Wilkerson originally RSVPed her attendance. But less than a day before, Ms. Wilkerson cancelled her attendance, and no SRC Commissioners were in attendance.
Antione Little, a member of 215 People's Alliance and chair of the Our City Our School coalition said the following: "We cannot risk having state control of our schools while a Republican Governor, Donald Trump and Betsy DeVos are in power. That's why we need the vote to abolish the SRC before the 2018 Gubernatorial election. We are demanding tonight that the SRC commit to the Our City Our Schools timeline of returning our schools to local control. Three out of five SRC Commissioners must vote to abolish by the Fall of 2017."
 The Our City Our Schools coalition is made up of parents, educators, community members and students all fighting for local control of the Philadelphia schools and the end to the state-controlled School Reform Commissions. The coalition includes: POWER, Philadelphia Federation of Teachers, Philadelphia NAACP, 215 People's Alliance, Taxi Workers Alliance, AFSCME DC 47, AFSCME 1199C, PASNAP, Philly Student Union, UNITE HERE Local 634, Parents United for Public Education, Reclaim Philadelphia, AFT Local 2026, Teacher Action Group, Caucus of Working Educators, Alliance for Philadelphia Public Schools, Neighborhood Networks and the Media Mobilizing Project.
-###-