June 15, 2017
Our City Our Schools Campaign to Packs SRC Meeting and Demand SRC Vote to Abolish by Fall 2017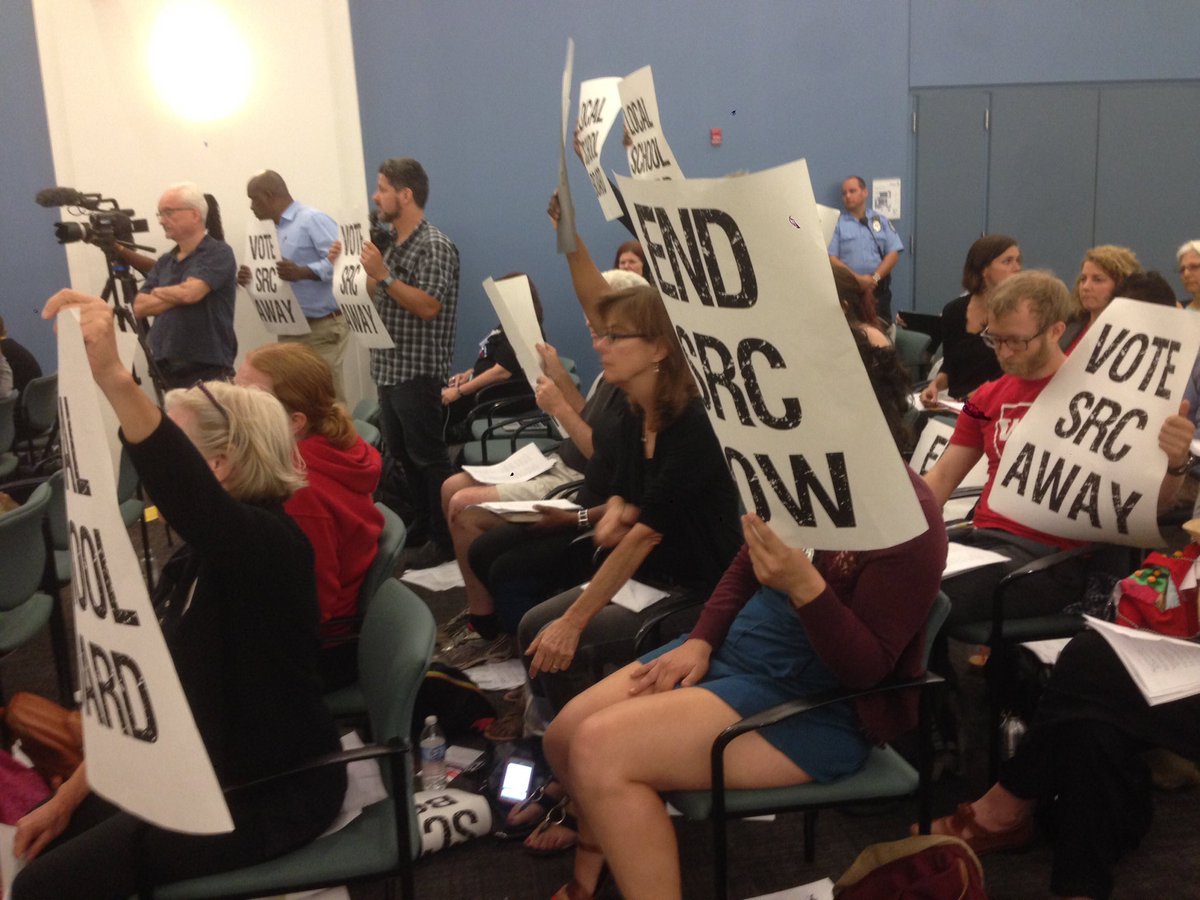 On Thursday, June 15th, the Our City Our Schools campaign packed the second to last School Reform Commission meeting of the year. Dozens of parents, teachers, students and community members testified to demand that SRC Commissioners vote by the Fall of 2017 to abolish the School Reform Commission — including a spirited song that demanded 'we want our school board back'. The Our City Our Schools campaign also unveiled a timeline to abolish the SRC to urge SRC Commissioners to sign on to which highlights the need for the abolition vote to occur by the Fall of 2017 to avoid the risk of the 2018 Gubernatorial race. Read More
June 7, 2017
On Wednesday, June 7th, over 60 people came together to demand School Reform Commissioners commit to vote toz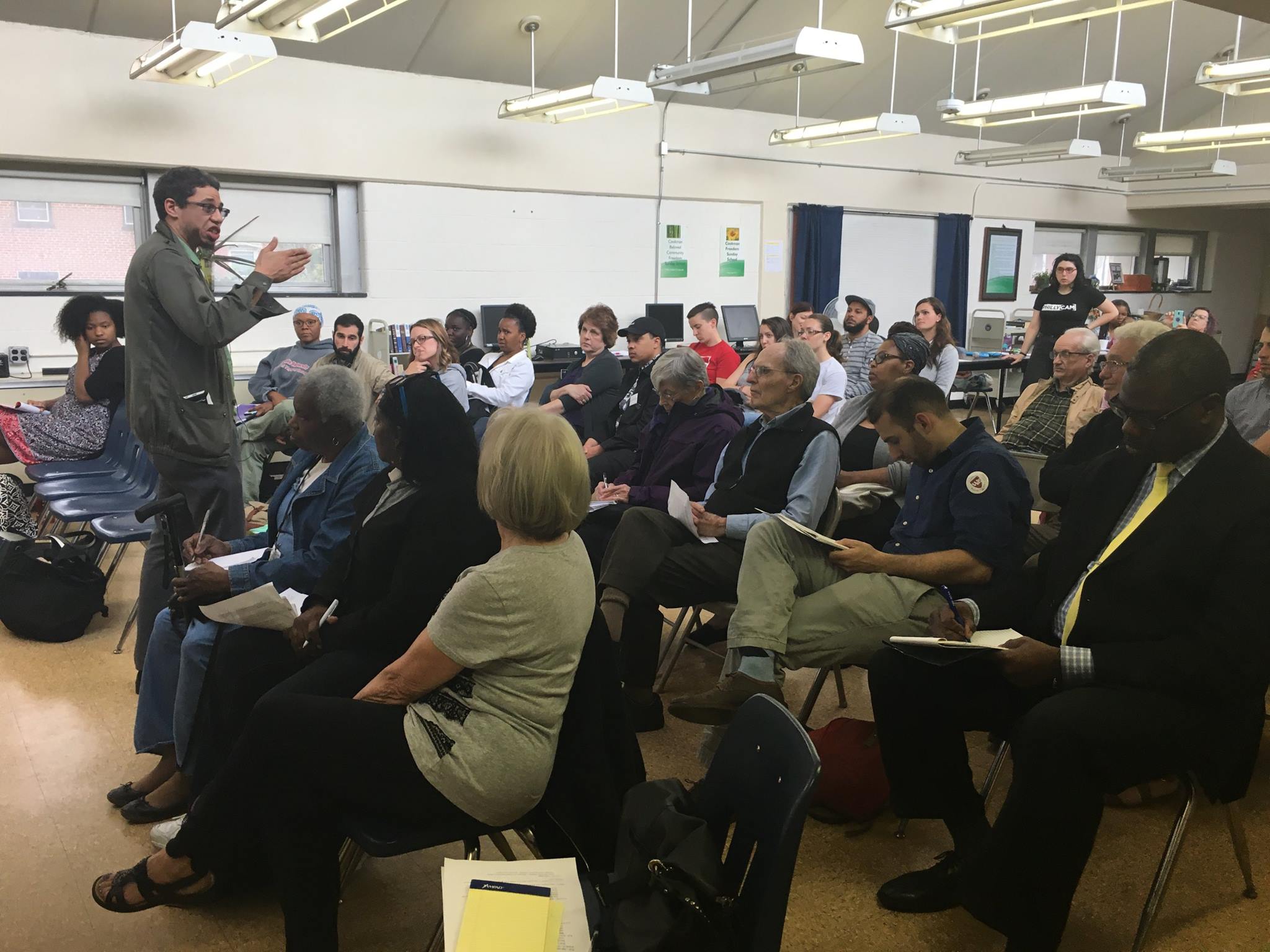 abolish the School Reform Commission by Fall 2017. While all 5 Commissioners were invited (and Chairwoman Wilkerson had RSVPed), no Commissioners attended.
On Thursday June 15th at the second to last SRC meeting of the year, we will mobilize to demand that the SRC commit to vote to abolish the SRC by the Fall of 2017.
***Please sign up to speak at the SRC meeting by calling 215.400.4180*** You must sign up to speak by June 14th at 4:30PM at the latest, but we highly encourage people to sign up NOW. Please message us or email info@215pa.com once you have signed up to speak so we can coordinate.
Studying the laws on how to abolish the SRC, the Our City Our Schools coalition has come up with a critical timeline of how we get our schools back. There are only two ways to abolish the SRC: a simple majority vote of SRC Commissioners with approval from the PA Secretary of Education OR the state legislature. With three new members of the SRC appointed by Mayor Kenney and Gov Wolf (both who have pledged support of local control), we have a historic opportunity to return our schools back to Philadelphians. Read More